2020 was the year the world took a breath and travel had to reinvent itself. Due to the colossal earth-shake of the pandemic, what's certain is that we're going to be travelling more thoughtfully from hereon in. But perhaps, also, more gleefully. We will appreciate every lingering orange-slice sunset; we will feel every grain as our toes sink into the sand. We'll think harder about how our journeys affect local communities and do more research into where our money is best spent. And while the way we travel might change, what we want from our precious holidays is, and will always remain, the same.
That's why we've taken great care in selecting our top holiday destinations for 2021. On the list you'll find a geographically diverse range of trips, from eco-cool enclaves in Central America to some of the best places in Europe. As always, we've listened to the surfers, the architecture buffs and the foodies; we've considered go-slow camping spots in Australia as well as buzzy African metropolises. With events such as the Olympic Games in Tokyo being postponed to 2021, we've thought about how these shifts will influence the holidays we take. There are some destinations that have been on our radar for a while – Vietnam, the Caribbean – and there are those that are reckoning with their own difficult past and, as is the case with Charleston, undergoing an important process of reinvention. 2020 has been the year of the staycation and with UK breaks at an all-time high, this year we've included not one but three top places to visit in the UK in 2021.
Whatever your tastes, these are some of the best holiday destinations for 2021. Of course, the options are endless, and the world will always be there for exploring (do check FCO advice and what the latest travel quarantine rules are before travelling), but this is our pick of the most-exciting spots to try and get to in 2021.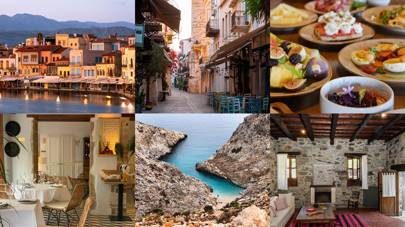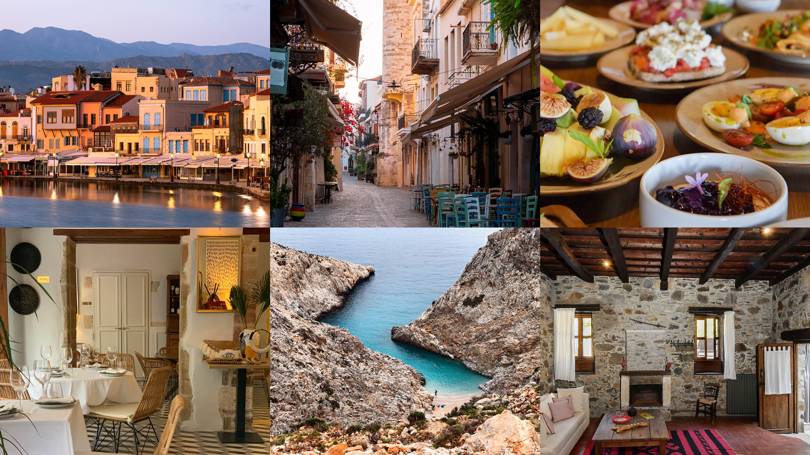 21. CHANIA, CRETE, GREECE
Inventive cooking and isolated beaches make for a perfect island escape
While its Ottoman-influenced harbour and spaghetti bowl of cobble-stoned streets are delicately beautiful, Chania is packing a real punch when it comes to its food. From simple seaside cafés to exquisite Cretan fine dining, this city on the north-west coast of the Greek island has a select but quickly expanding scene that's luring in expert palates.
In the Old Town, Ginger Concept can appear a little pretentious but is a must-try – the lemon artichoke pizzas and deep-fried coxinhas are to die for. Elsewhere, no-frills locals' favourites include To Maridaki for fish soup and Oxo Nou Studio, a little spot with wobbly outdoor tables overlooking the water. A little further out of town, impeccable fish restaurant Sunset at Sfinari beach calls for a well-worth-it coastal drive, while the hidden eco-retreat of Milia can be found far up in the mountains, serving farm-to-table Cretan cooking with breathtaking views. In Pollirinia – where languorous cats slip through the shadows like liquid – the Acropolis taverna is a magical little shack serving soul-warming home cooking beside the ruins of an old Roman town.
Hot new places to stay include The Tanneries, on the waterfront in historic Halepa – where 19th-century leather makers scoured their hides in saltwater – and the recently launched Elafonisi Villas, overlooking the islet's cream and candy-floss beaches. Smack in the centre of town are Hotel Doma, a local classic bursting with antiques and character, and Casa Delfino with its fairytale foliage-filled courtyard.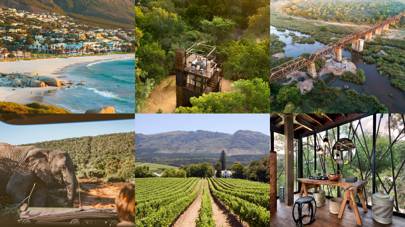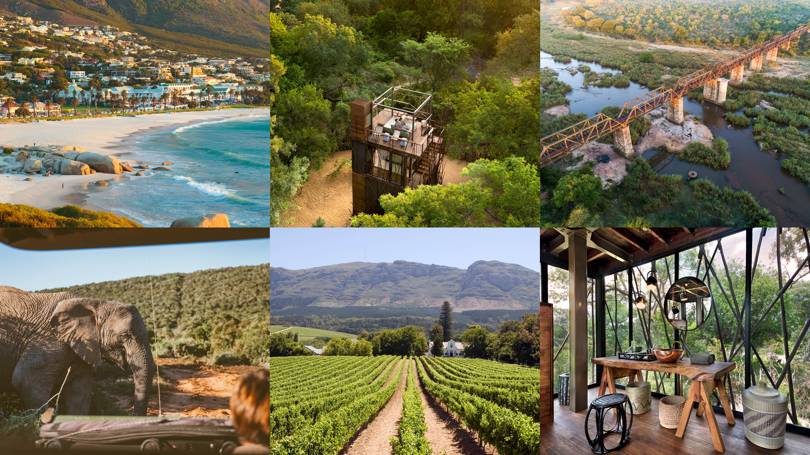 20. SOUTH AFRICA
Cool creatives are at the forefront of a cultural renaissance
Like many countries, South Africa's tourism industry has been through the wringer of late. But while the world has taken a forced break, a new generation of genre-busting creatives have been busy shining a light on the most diverse cultural community on the African continent. Biennales, fairs and new artist-run spaces are at the helm of the country's enlivened art scene, with exciting local artists – including twin sisters Noncedo and Nonzuzo Gxekwa – getting prime wall space at galleries such as the Maitland Institute and The Centre for the Less Good Idea. All-women music festivals, Soweto township theatre groups and a burgeoning container coffee-shop scene in Maboneng draw the focus firmly onto Johannesburg. In Jozi, pan-African dinner clubs such as Yeoville, run by chef Sanza Sandile, rub up alongside lively rooftop bars and secret hole-in-the-wall spots in the bohemian suburb of Melville.
That's not to mention the parade of fresh hotels and lodges waiting to welcome international guests in 2021, which includes Kruger Shalati – a stupendously smart cabin hotel stationed on a historical railway line – as well as AndBeyond's new supremely good-looking solar-powered Ngala Treehouse, rising above the predator-filled bush on the edges of Kruger National Park.
19. PULAU MERAH, JAVA, INDONESIA

A remote, still-under-the-radar surf hub

This corner of Indonesia is starting to be whispered about by surfers. And as we know, wherever the surfers go, the boutique hotels and eco-entrepreneurs follow. Often overlooked in favour of its famous neighbour G-land at Plengkung about a three-hour drive away, this underdeveloped island escape is drawing clued-up sorts to its empty beach breaks. Otherwise known as Red Island – people argue over the genesis of the name, divided between the russet sand and the bold-red sun rays that strike the sea – this is a place of deserted stretches of sand, patchy Wi-fi and barely any visitors. The hidden haven is an ideal spot for beginner boarders – instead of the sharp coral found in the shallows at G-land, the beach here is a swath of soft, sugary sand – although 13ft-high barrels make it a destination for experienced surfers, too.

Here you'll find locals, laid-back blow-ins and the occasional Aussie lounging salt-skinned and sipping on a cold Bintang at Mojosurf Camp, and the nearby hugger-mugger fishing village of Pancer is a great base to shack up in a homestay. Elsewhere, the hidden beach of Pantai Wedi Ireng is reachable via a short but strenuous hike, while the oft-deserted Pura Tawang Alun temple – sparsely frequented by Hindus from East Java's Mount Bromo or across from Bali – is as good a place as any to do some solid, in-depth soul searching.

18. CHARLESTON, USA

The historic city has a much-needed reckoning with its past

With its eccentric old-world image and haunting blackwater cypress swamps, Charleston has long topped many must-visit lists. But now is the time for the South Carolina city to face up to its difficult history, shake off the genteel 'southern charm' façade and re-emerge as a place that thoughtfully confronts its truthful narrative.

As the capital of the North American slave trade, Charleston saw as many as 100,000 Africans – an estimated 40 percent of the people captured and brought to the USA to be sold into slavery – enter via Gadsden's Wharf. This is where the International African American Museum will sit when it opens in 2022, after more than two decades of planning and passionate fundraising. Until then, a growing number of eye-opening tours are shining a light on the city's challenging past, including those run by the Mcleod Plantation, which focus on the quarters where enslaved people lived, rather than the grand home that belonged to the white owners, and Gullah Tours, which provide an insight into the black history of Charleston (with the Gullah language spoken by the area's first black residents used throughout the route).

Black-owned businesses, many of which have previously been priced out of the city, are coming to the fore more than ever, too. Especially thanks to initiatives such as Black Food Fridays launched by local entrepreneur KJ Kearney, who has also created a map of black-owned restaurants in and around Charleston. Included are soul-food mainstay Hannibal's Kitchen, which has been serving fried shark and sautéed crab over grits for decades; the upscale Savi Cucina in Mount Pleasant; and Nigel's Good Food, known for its low country ravioli, baked turkey wings and gravy. The city is also considering how best to rework its popular Wine and Food Festival (currently on pause), consulting with neighbourhood chefs to better tell the narrative of the region's Gullah Geechee food traditions.

17. GUYANA

Paving the way for indigenous-led conservation

Although it's South America's only English-speaking country, Guyana has a strikingly diverse population. A mix of Indian, African, Chinese, European and Amerindian influences make this small nation – bordered by Venezuela, Brazil and Suriname – an invigorating place to explore. And with its plethora of natural bounty – undisturbed interior rainforests drip with giant spiders and triffid-like plants – tour operators such as Original Travel and Pioneer Expeditions are seeing an increased demand for trips to the lesser-explored country. But while you might visit for the cinematic waterfalls or the eco-lodges that continue to pop up here, Guyana's crowning glory is its focus on indigenous-led conservation, putting the power back into the hands of its first peoples.

The Makushi – present in the Rupununi region for around 7,000 years – are one set of Guyana's nine Amerindian peoples. Eco efforts mean visitors now have the opportunity to trek through this hinterland to stay in Makushi villages and learn about the passionate conservation efforts the tribe undertakes to protect its ancestral lands. Many have created eco-lodges of their own, where you can listen out for the sound of monkeys as you bed down at night, and from which expert local guides offer explorations of the surrounding Amazon rainforest, in search of giant anteaters, river otters, monkey-eating harpy eagles and jaguars. Around 87 per cent of the country's territory is dense rainforest where human contact is sparse. These perfectly balanced eco-systems have evolved over millennia, meaning impressive sights – such as Kaieteur Falls, the world's largest single-drop waterfall – can be admired in their rawest forms, free from the crowds

16. COSTA RICA

Sustainability reigns supreme in the eco-travel power player

Filled with misty cloud forests, belching volcanoes and surf-pummelled beaches, Costa Rica is at the cutting edge when it comes to sustainable tourism. A long-standing focus on lodges with feather-light footprints and a strong commitment to genuinely effective eco-initiatives make the Central American country one thing above all: green.

Tucked between the Pacific Ocean and the Caribbean Sea, the country is home to more than six per cent of the world's biodiversity (that's more than the USA and Europe combined). It also produces almost 99 per cent of its electricity from renewable resources and aims to become one of the first countries to achieve zero carbon emissions by 2050. It is so unwaveringly green, in fact, that it has been recognised by the Global Sustainable Tourism Council for its muscular conservation efforts.

There are plenty of chances to get off the well-trodden track here. Pick your way through the forests of the remote Osa Peninsula, where tapirs snuffle alongside red-eyed tree frogs, armadillos and kinkajous; or visit the Guatuso Indigenous Reserve in the north, home to the country's smallest tribe of indigenous people, the Maleku. The tribe have developed tours, hikes and sunset theatre productions to share with visitors, and will gladly guide guests through their land, sharing knowledge of medicinal plants and native wildlife, from bright-billed toucans to rambunctious monkeys. Hammerheads, white-tips and bull sharks can be spotted in the surrounding seas, or you can kayak the sultry mangroves, binoculars in hand, in search of wily caimans and sleepy sloths in the low-hanging branches. Nayara Tented Camp, which opened late last year, is surrounded by hills that act as a sloth refuge, while long-standing eco-lodges Pacuareand Lapa Rios run pioneering jaguar conservation efforts and host Future Lab stations, where visiting researchers and interns share their jungle knowledge with guests.